In the modern era, plenty of new things have entered the market and obtained a special place in the market as well as users heart. Thermal is one of such items, which is the most hunted winter wear nowadays. Even though it is specified as the winter wear, it is different from ordinary outfits in several ways.
Using the special technology and special material, thermals are made. The material has the composite of cotton, fiber, and wool. Because of this, it is distinct from other winter wears and offers extra protection against the winter. It also protects your body from getting problems associated with winter.
At present, you can find thermal wear for men and women online, which can be used for any purposes. Plenty of leading brands offer high-quality thermals, which offer effective protection and great warmth. In this article, you will get to know different types of thermals available in the ground.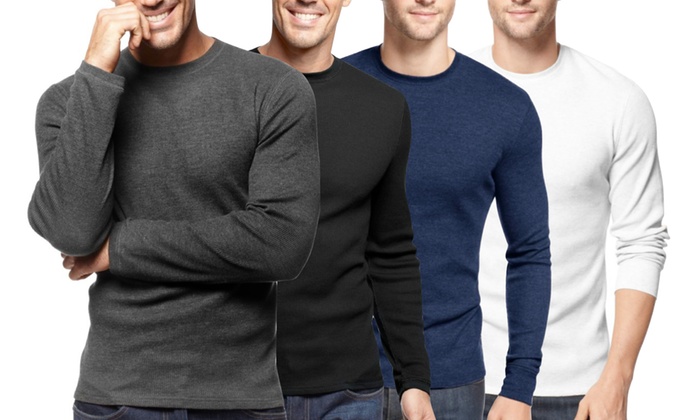 Different types of thermal wear to choose from
Now, thermal wear is available in widest types of fabric so that it is quite hard to decide on which fabric to choose. To make your selection easier, you should have enough knowledge about the common types of thermal wear accessible in the market and their pros and cons.
Pure cotton thermal wear – It is quite higher in weight and thicker in the fabric. It is accessed to retain body heat because of its higher weight but it is completely out of the fashion. The key benefit of cotton thermal is its soft cottony hand feel. Speaking about the downside, its bulky fabric does not retain enough body heat and absorb moisture so that it cannot be worn for a longer period.
Polyester thermal wear – This thermal wear is highly becoming popular in the market, as it is cheaper and has the ability to retain good body heat. Additionally, they do not hold perspiration and keep you warm in the outdoor environment. The major reasons to invest in polyester thermal is lightweight, easy to wash as well as dry. It is usable in all weather conditions. However, as it is synthetic, it may smell because of the interaction of bacteria and sweat.
Wool thermal wear – Most of you have already known about the benefits of wool especially in the winter season. The wool thermal wear usually made from wool or a perfect blend of wool with the synthetic fiber. It offers more warmth than polyester or cotton thermals so that it is ideal for extreme cold. Since it comes with resistant to bacteria, it will not smell. It is highly breathable and never holds moisture. However, it is more expensive than polyester and cotton.
Cotton polyfill thermal wear – It is a perfect thermal for those looking for cottony soft hand feel, moisture management property, and good heat retention within their budget.  Not all sorts of cotton polyfill cotton fabrics are the same but high-quality fabrics will keep you warm in outdoor activities and keep you dry.
If you are looking to purchase thermals for women online, then you can explore these types before making a purchase.